Tutorial 14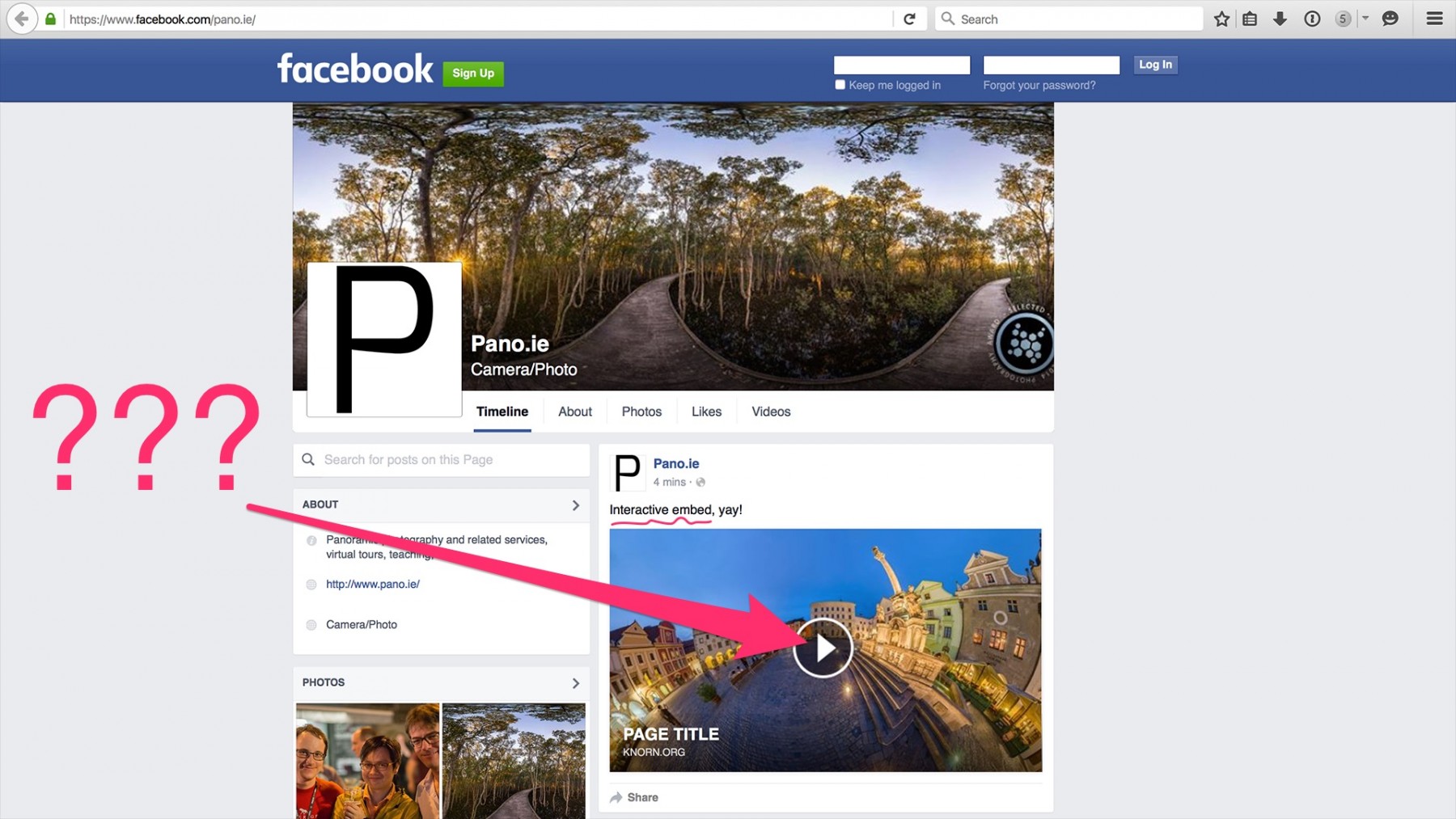 Note: Due to changes in the Facebook platform, this approach is no longer available. This post is kept purely for historical reference.
Ever wondered why some panoramas can be enjoyed "interactively" right inside a Facebook feed, but not the ones you host on your own website?
This tutorial explains the situation and demonstrates how this can be achieved — given that you meed the requirements for it to work.
Links: Meta tags and background Link 1 | Link 2, and the Facebook Debugger.