Tutorial 14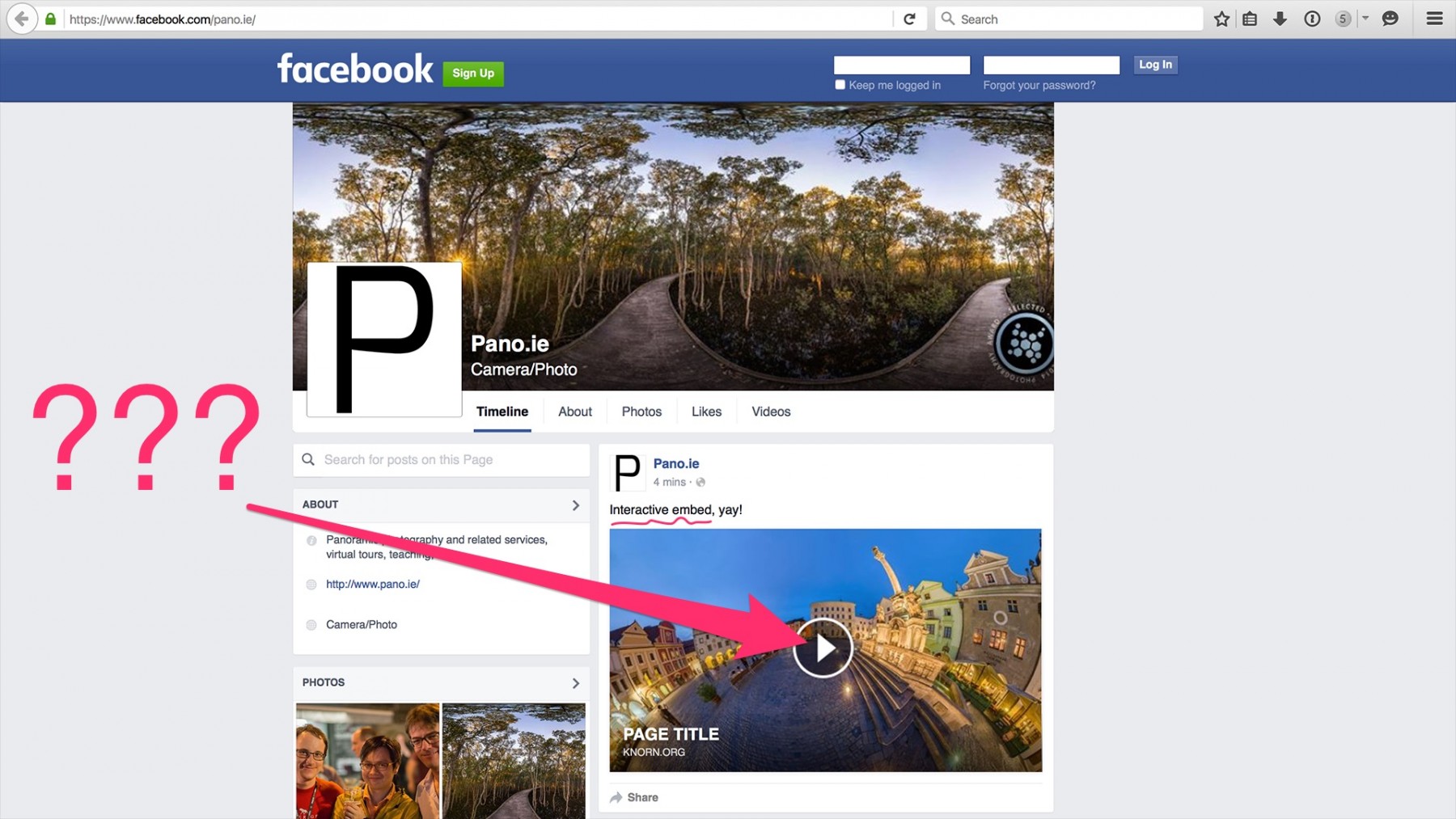 Ever wondered why some panoramas can be enjoyed "interactively" right inside a Facebook feed, but not the ones you host on your own website?
This tutorial explains the situation and demonstrates how this can be achieved — given that you meed the requirements for it to work.
Links: Meta tags and background Link 1 | Link 2, and the Facebook Debugger.