Tutorial 15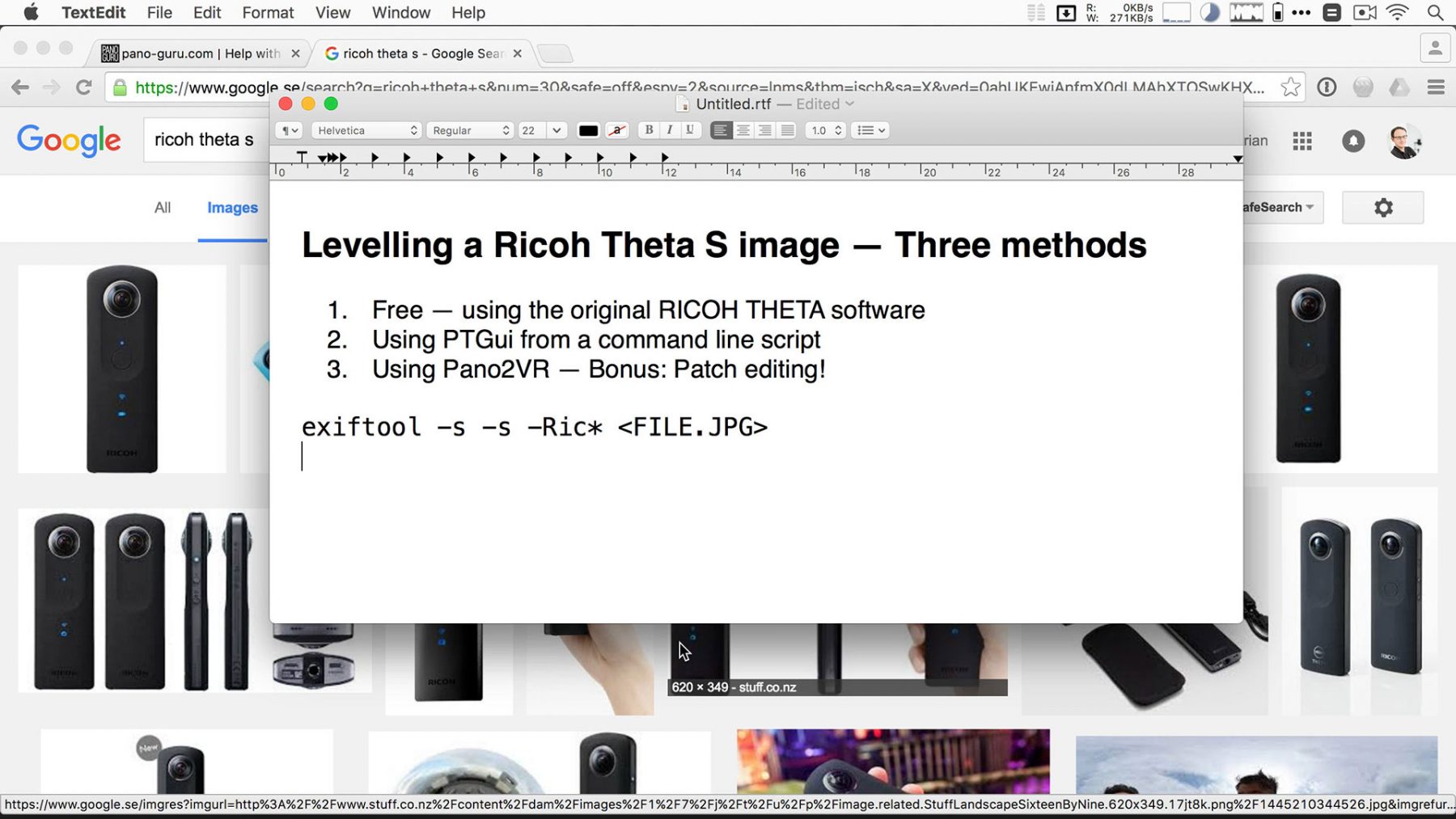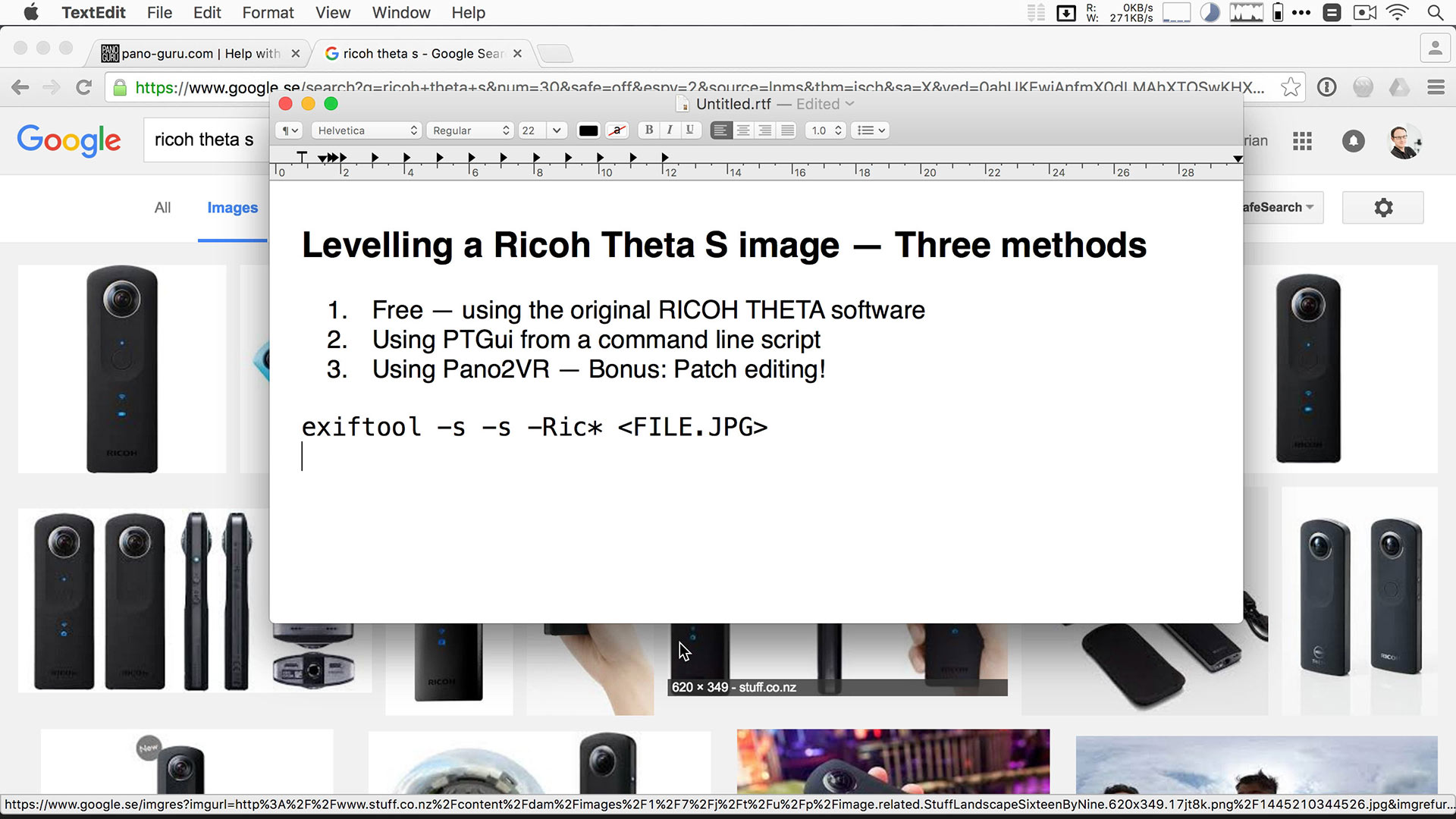 In this this tutorial I demonstrate just three of the many possible ways of levelling your Ricoh Theta panoramas — a question that seems to come up quite frequently.
Those three methods are
The original RICOH THETA software (free)
Using PTGui from a command line script
Using Pano2VR — Bonus: Patch editing!
Links: My command line script, and the fabulous Exiftool.
This is Part 15 in a whole series of tutorials!