Tutorial 12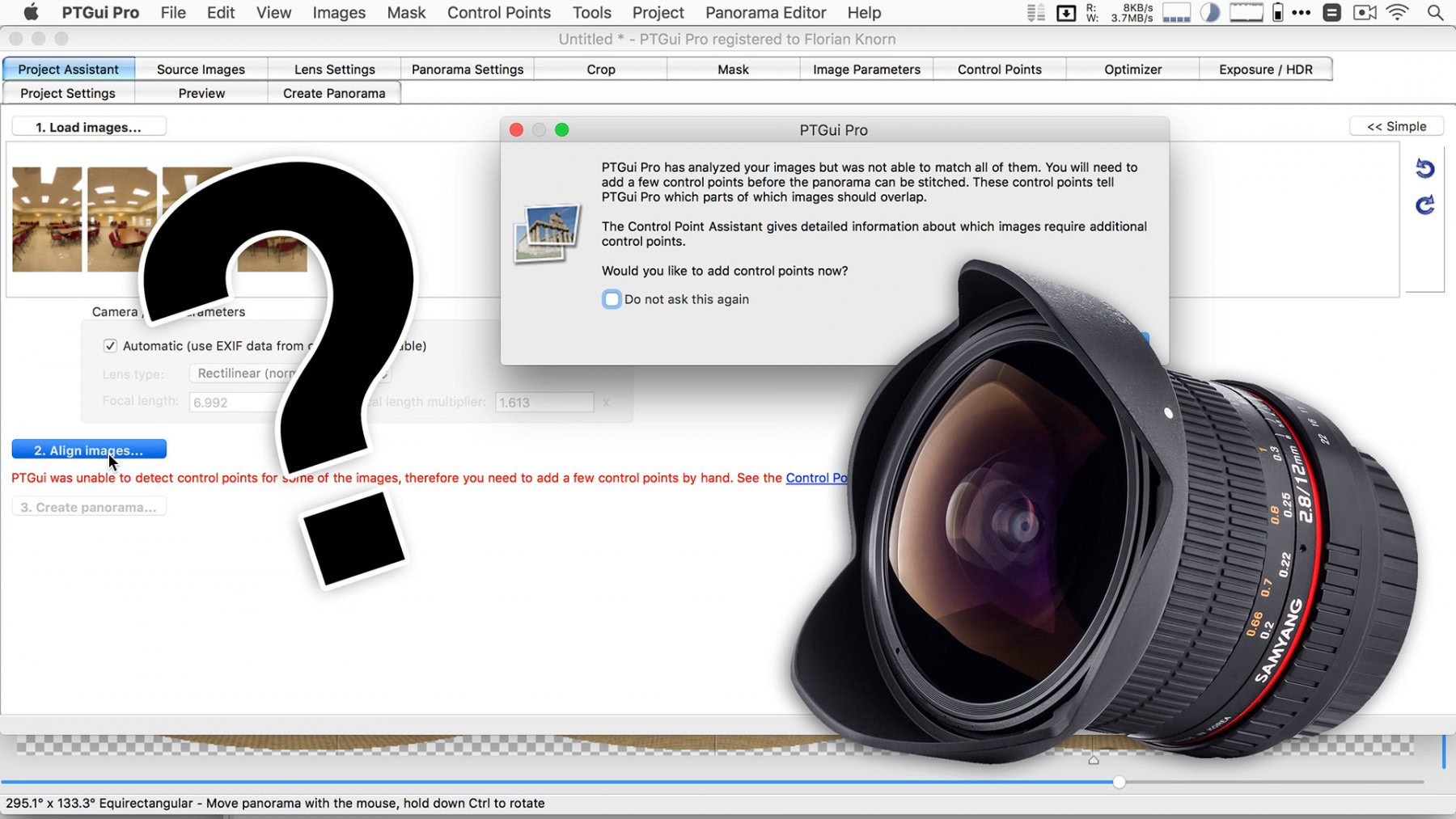 Having problems with you manual fisheye lens (like the Samyang / Rokinon / Bower 8mm or Peleng 8mm) getting started in your stitching software? Well, stitches require an initial "idea" of the focal length (and lens type) used — and they try to take that information from the EXIF data.
… But if you use a manual lens, this relevant information will be missing. In that case, it's best to manually specify the appropriate values.
This tutorial shows you quickly how to manually set the appropriate parameters.
---
Oh, and here's that overview picture again.